Hi folks,
My friend
Michael Fountain
just posted this little horror up in his blog:
Most of the political candidates in this year's election fall into the authoritarian/right category of
the Political Compass
.
Mapped against each other, they come out like this: [click for a clearer image]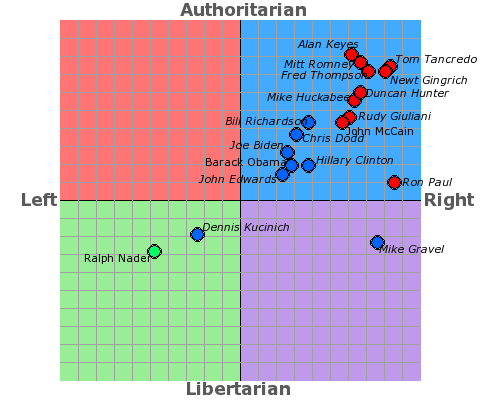 Drop by Michael's
and have a look at his comments and find out how to take the test yourself.
Somehow, I ended up on the libertarian left sandwiched between Ghandi, Nelson Mandela, and the Dalai Llama.
Not a lot of hope for political success in my Dixie-chicken universe, clearly.
hiho
Mpeterson